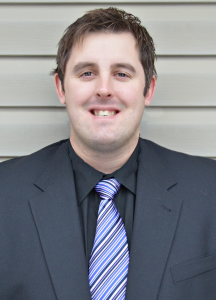 At the age of 7, my family and I moved from Drayton Valley, AB to Edson where i grew up through our school system and community. After graduating high school in 2005, I moved to Honolulu, Hawaii to study Professional Golf Management, where i obtained my Associate Business Degree, spending 3 amazing years. Upon return, I worked as our local Golf Professional at the Edson Golf Club for 5 years, where i got to interact daily with our community, and really see the great people Edson has. With a thriving economy, i moved into the oil and gas industry in 2012, working for Baker Hughes. Seeing both ends of the economy, both recreational and business, both ups and downs, I found a passion in Real Estate, buying and selling my own personal properties. I really enjoy seeing different properties and different styles of architecture. Working with our great community and helping clients obtain their dream home, or their first home, is something I take great pride in, and look forward to being involved in.
I have a beautiful daughter (Claira) and we call Edson home. I have served as the Vice President of the Edson Ice Hockey Club for 2 seasons, I am currently the Vice President of the Edson Golf Club, and have served on various other boards throughout my adult years. I enjoy travelling, hockey, golf, slo-pitch and curling.
Please do not hesitate to call me (780-728-3466) for any of your real estate needs.
Nick was amazing

Nick was amazing to deal with when purchasing a new home. Very accommodating to all of our needs , easy to contact and quick to have answers ! Highly recommend him for all of your realtor needs Kailee Groat

Incredibly friendly

Loved having Nick as our realtor. Incredibly friendly and always in constant contact. He was flexible to our needs and successfully sold our house! Would highly recommend him to anyone. Louise Cacka