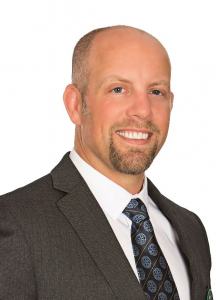 My wife Monica and I moved to Edson in 1997 so Monica could teach for Vanier Catholic School and I could work for Alberta Fish and Wildlife. Seven years later I left my 9-to-5 to build and open Alpine Health Club, and a couple years later I purchased an outdoor advertising agency, Alpine Exposure. Over the years we have been blessed with three beautiful children: Josie, Emily, and Jakob.
I am a Councillor with the Town of Edson. I am also a past-president of the Rotary Club of Edson, and a past member of the Chamber of Commerce and the Community Services Board. I have enjoyed working with a variety of youth clubs over the years (Scouts, Karate, jiu-jitsu, and Interact).
I love the dynamic nature of real estate and helping new friends find a comfortable home to call their own. Over the years I have purchased and leased all types of real estate (apartments, condos, single family homes, income properties, commercial, recreational, and rural) and I really enjoy the art of negotiation.
In my spare time, I loves to teach and compete in martial arts and spending time outdoors.
Please do not hesitate to call me with any of your real estate needs, 780-725-3061.